Members of the Jackson (MS) Alumni Chapter of Kappa Alpha Psi Fraternity, Inc. spread some Christmas cheer to students at Pecan Park Elementary School; presenting NUPECLAUS.
"The vice principal is a member of ours and he called and told us of the need, so we assembled ourselves and came to bring the young girls and boys a Christmas happy," fraternity member Bill Bridgeman said.
The pre-K and kindergarten students were surprised Tuesday at the Jackson school with toys and presents.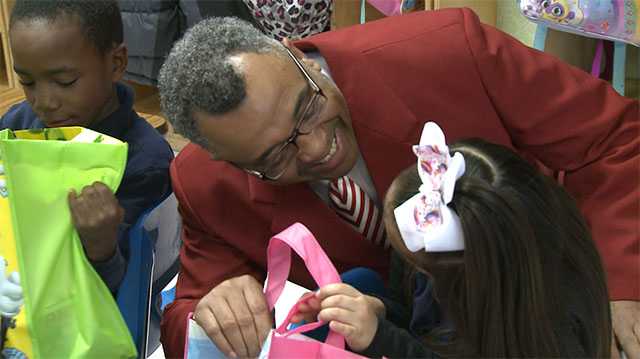 "We just brightened up the young kids' minds and hearts to know that someone cared for them and came to share with them today," fraternity member Donn Lewis said.
The last day of school for Jackson Public Schools before the holiday break is Friday. Students return to class on Jan. 8.